Deming Speedway - Night #4 - 4/29/16
By: info@speedmartinc.com ~ 5/2/2016
The Kasey Kahne Juniors would see Macie Logsdon get her second feature win at Deming Speedway of 2016.
Peyton Drake would take to the early lead in the feature event and would lead the first 11 laps with the #3D of Drake Hadlock falling in behind. Meanwhile, Macie, who started fifth, was making her way to the front and by lap 12 she had taken over the front spot and would pull away to take the win. Alex Gouy and Haley Constance would follow in second and third.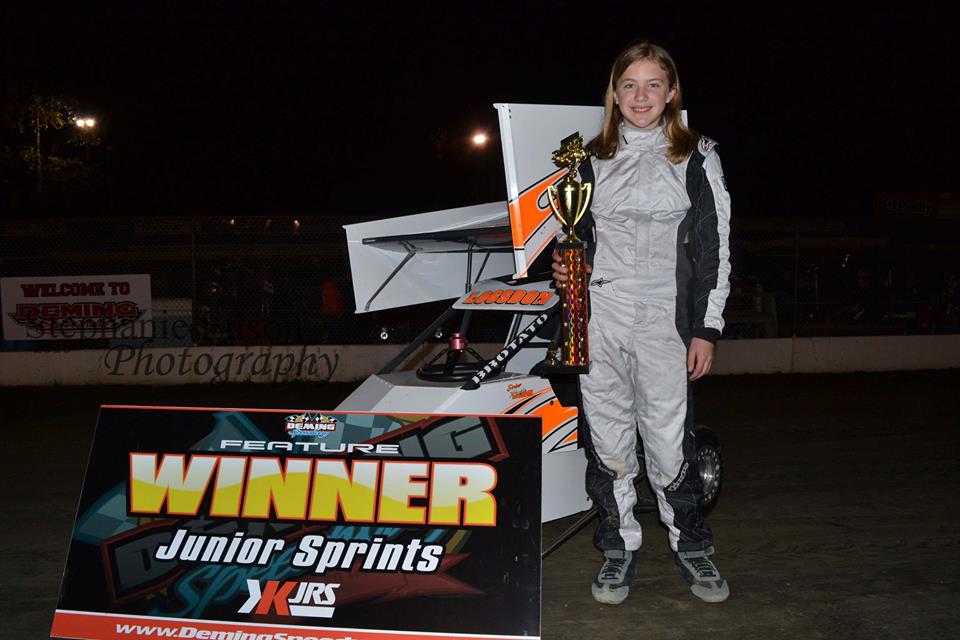 Alex and Haley had fast times and would take heat wins as well.
The Mytrafficman.net 600 Restricted division would see Colby Thornhill get his third in a row win of the 2016 season. Starting fifth, he would be up to third by lap four. Colby would pass leader Peyton Hagen on lap 12. Colby would have to hold off the late charges of Bailey Sucich to take the win. Bailey would finish second and the K9 of Kaden Holm would come from his eighth starting spot to finish third.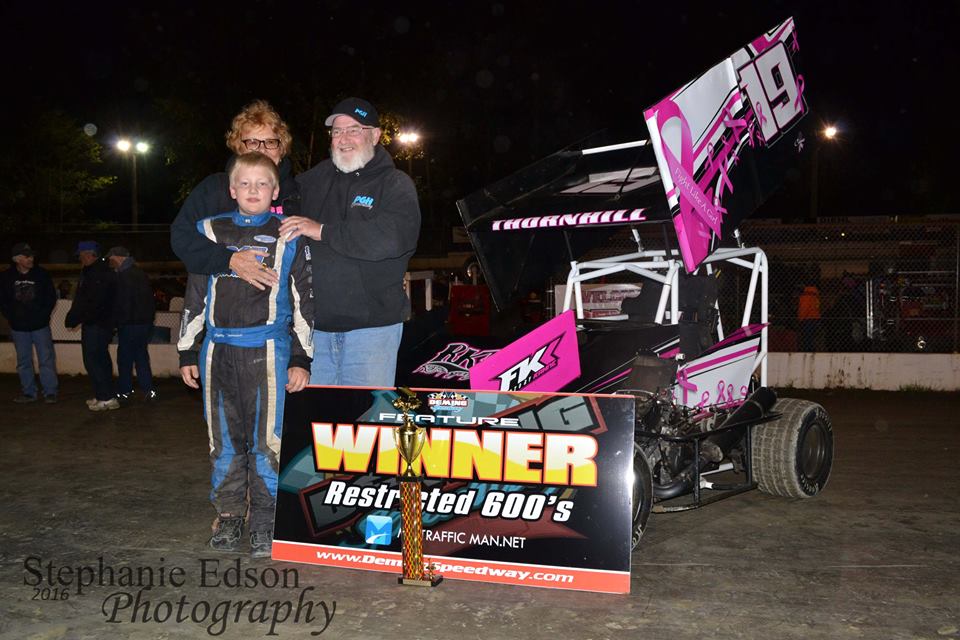 Bailey, along with Jesse Schlotfeldt would take fast times. Sawyer Sorgenfrei and Kaden would take heat wins.
The Shots2 Go Espresso 1200's went wingless for the first time of the 2016 season and Jared Gundersen would take his Henchcraft to his first win. Clennon Holloway would take to the early lead until lap six. Steven Hendrickson and JJ Hickle would battle for the top spot. A lap nine incident with JJ and Clennon would send them to the pits, putting Steven in the top spot. Jared would be in second and Tyson Cross would follow in third. On the restart Steven would head into the pits putting Jared in the lead. Jared would pull ahead and go onto take the win. Brock Lemley would take second and Tyson Cross finished third.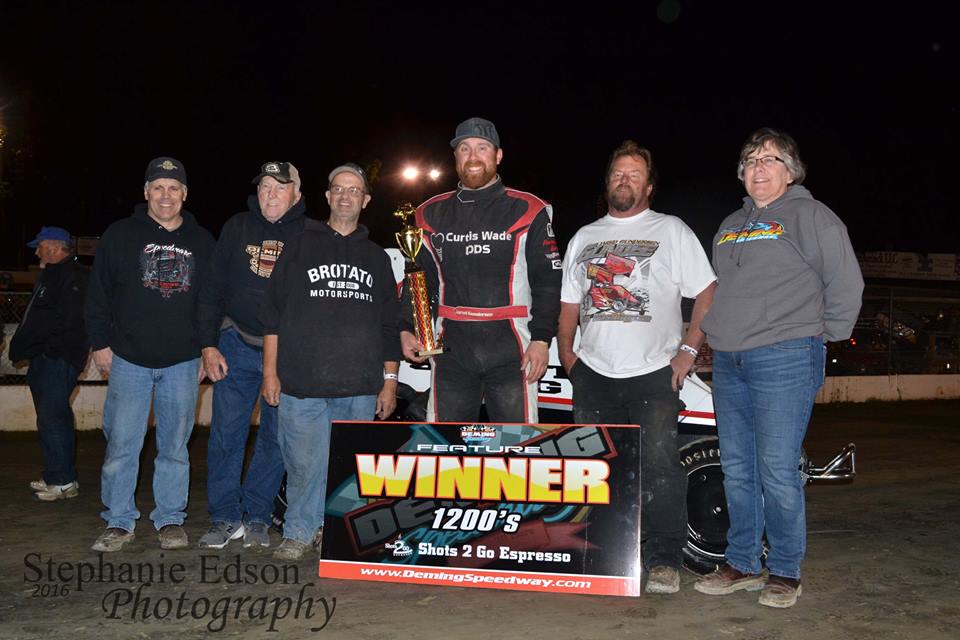 Jared and Brock would take fast times and JJ and Zach Keefe would win the heats.
SpeedMart/Hoosier 600's saw Chance Crum take his third win of the 2016 season. Chance would shoot out to the lead on the first lap. Liam Ryan and Jared Peterson would battle for the runner up spot and would put some pressure on Chance for the lead. Chance would maintain his composure and would go onto take the win. Liam would maintain second and Jared finished third.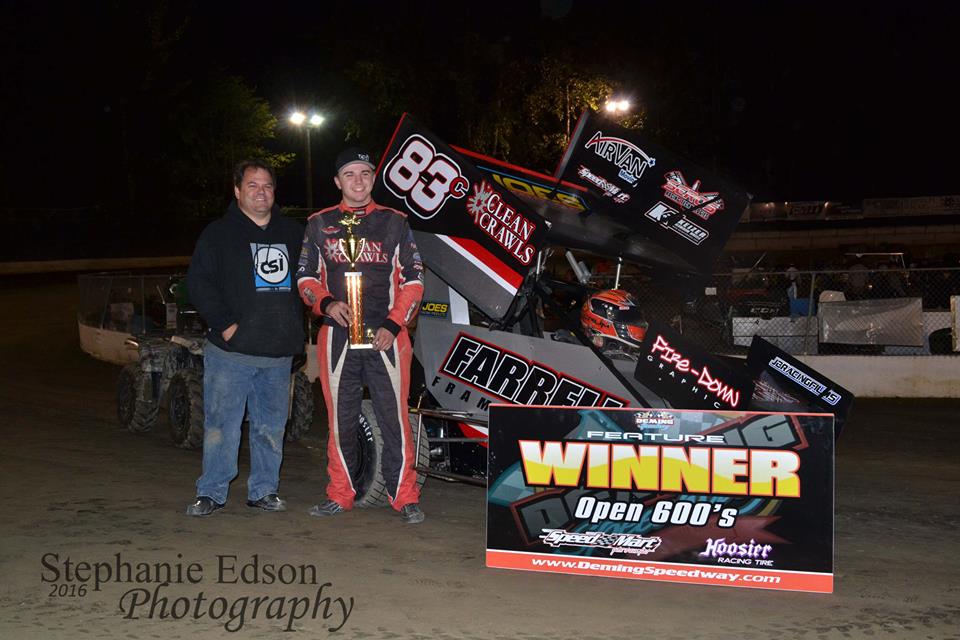 Chance, Kyle Mitchell and Kevin Wilkinson had fast times. Isaac Abernoth, Jared and Chase Schmidt would take heat wins.
Riley Watkins would win the B feature.

---