Deming Speedway - August 12, 2016
By: info@speedmartinc.com ~ 8/15/2016
Deming Speedway
August 12, 2016
Drake Hadlock would win his first Kasey Kahne Junior Sprint feature of his career Friday night at Deming Speedway, backing up his B feature win at Clay Cup.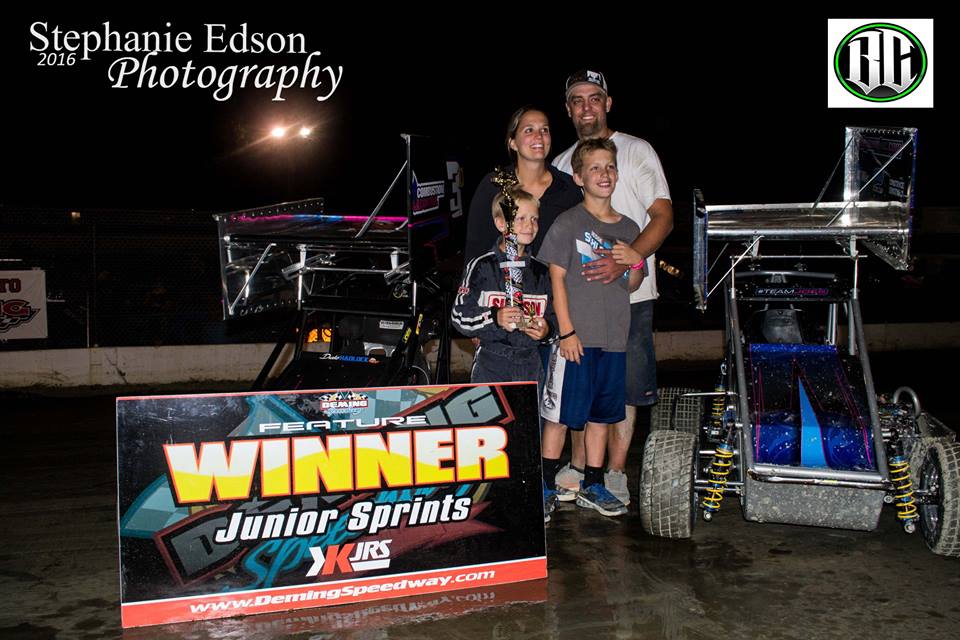 Drake would take the lead from the start and lead all 20 laps to take the win. Haley Constance, who finished second, would challenge Drake at the end of the race but Drake would maintain his composure and kept her from passing him. Mitchell Helsel would challenge Haley a time or two, but would maintain his third position.
Drake and Mitchell also won their heat races. Mitchell and Haley would set quick times.
Tyson Lemley would take his second win of the 2016 season in the MyTrafficman.net 600 Restricted division.
Tyson would have to keep a hard charging Peyton Hagen off his bumper to go on to the win. Peyton would end up with second and Jesse Schlotfeldt finished third.
Heat winners were Parker Hadlock and Colin Mackey. Fast times were set by Tyson and Kaden Holm.
Kevin Wilkinson would finally get the monkey off his back as he would take his first win in the SpeedMart/ Hoosier 600 division.
Kevin would have to fend off Kyle Mitchell as the race progressed to take the win. Kevin would be followed by Kyle and Tanner Holm.
Riley Watkins, Chance Crum and Isaac Abernoth would take heat wins. Kevin, Derek Torkelson and Tanner would set quick times.
In the Shots2Go Espresso 1200 division it would be Brock Lemley taking his fifth win of the season.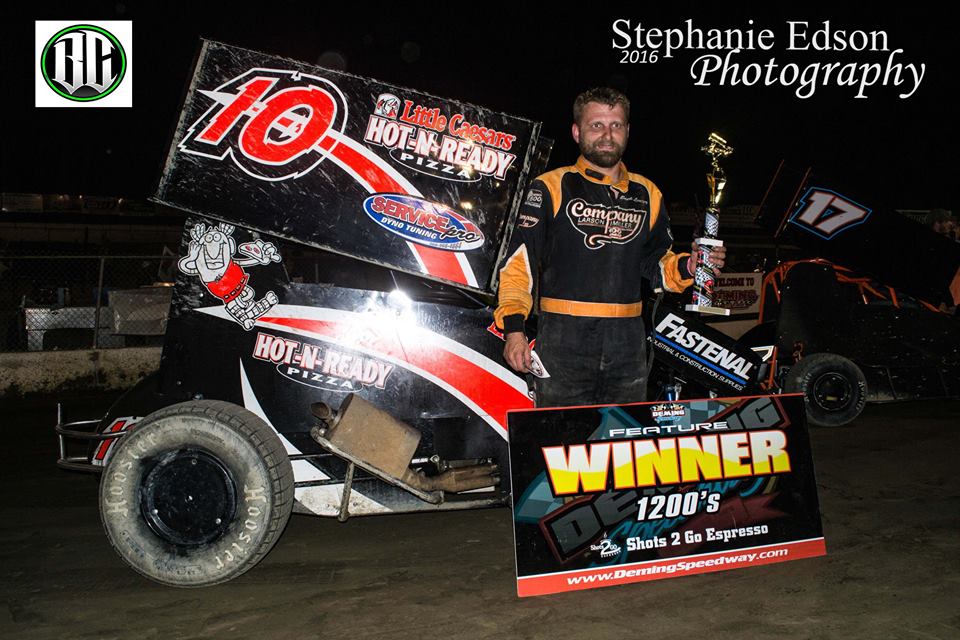 Brock would take the lead and with very little challenges would go onto take the win. Jared Gundersen finished second and Frosty Metcalfe came in third.
Clennon Holloway and Frosty would take heat wins. Dwayne Mackey and Jared Gundersen set quick times.

---