Deming Speedway - July 29, 2016
By: info@speedmartinc.com ~ 8/1/2016
Deming Speedway
July 29, 2016
Alex Lewis would get his first Shots2 Go Espresso 1200 win at Deming Speedway.
Chance Crum would finish second and Seth Hespe finished third.
Heats were won by Frosty Metcalfe and Seth Hespe. Quick times were set by Chance Crum and Jared Gundersen.
Kyle Mitchell got his third win of the 2016 season in the SpeedMart/Hoosier 600 division.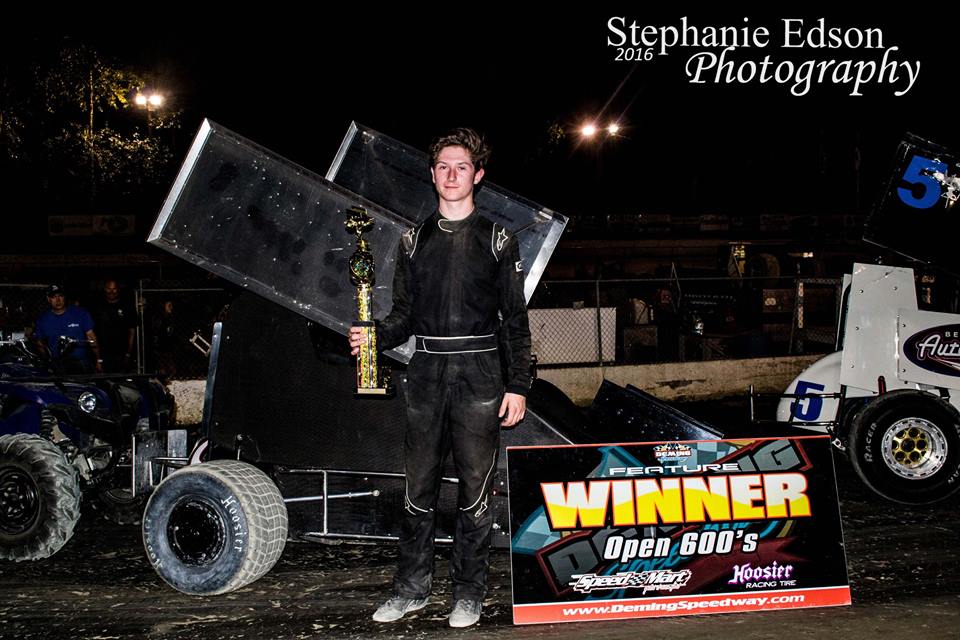 Tanner Holm took second and Chance Crum followed in third.
Shaun Holtorf (Andrews #10), Sawyer Sorgenfrei and Tanner Holm won heats. Liam Ryan, Ashleigh Johnson and Chance Crum set quick times.
Jesse Schlotfeldt would get another win in the MyTrafficman.net 600 Restricted division.
Allison Johnson finished second and Lynden Lebedynski took third.
Heat winners were Darius Walker-Perkins and Lynden Lebedynski. Tyson Lemley and Peyton Hagen set quick times.
In the Kasey Kahne Junior Sprints, Blaine Granberg would get his third win in a row.
Haley Constance and Parker Hadlock (Drake #22) would follow in second and third.
Heats were won by Carson Guffie and Haley Constance. Blaine and Haley would set the quick times.
Nick Evans would take the win in the Northwest Focus Midget Series feature at Deming Speedway.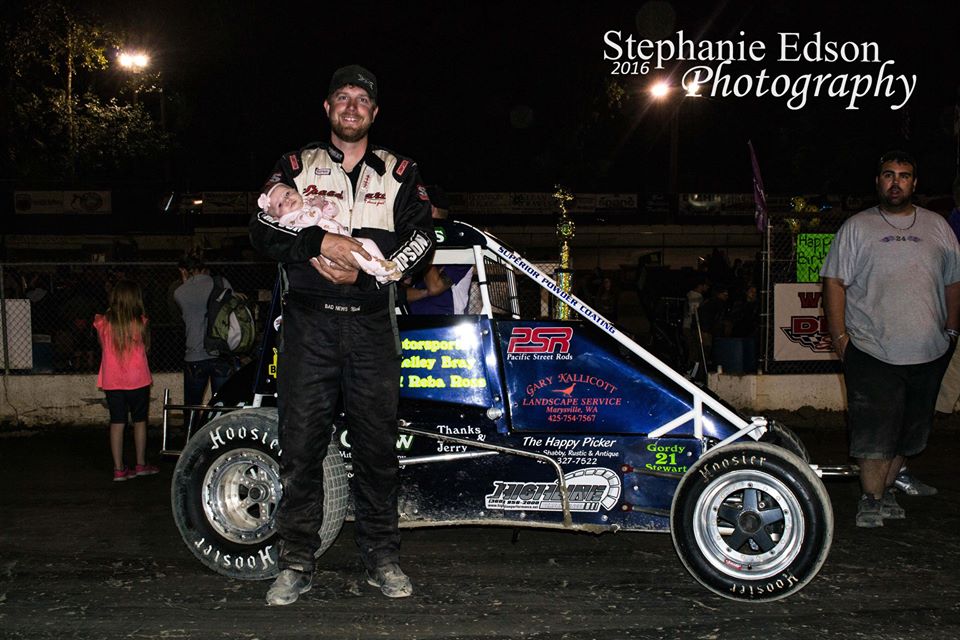 Eric Turner finished second and Jacob Brown came in third.
Ryan Cully would get the SpeedMart Hardcharger Award.
Heat winners were Nick Evans, Chance Crum and Al Goldie. Quick times were set by Jacob Brown, Chance Crum and Tristin Thomas.

---