2015 OPEN-HOUSE COMING ON Saturday Jan 31st!! Check the List Of Give-Aways Below!! For Every $200 Spent Gets you One Ticket For the Drawing!
Kim's Famous Spaghetti Feed, and Drinks On Us!!
THE LIST OF PRODUCT GIVEAWAYS:
Winters/Triple X Complete Sprint Front End!
Joes/Triple X Complete Mini Sprint Front End!
SIMPSON Hans 3 Head/Neck Restraint!
M&W 600 Quick Change Sprocket Hub!
Longacre Steering Wheel!
Longacre Gear Bags!
Longacre Pit Gloves!
Longacre 0-15 Air Pressure Guages!
Afco $50 Gift Certificates!
SALDANA $50 Gift Certificates & Apparel!
King Fuel Filter W/Shutoff & Mount
3-King Upper Steering Mounts!
King wall Mount Shock Hangers!
King Alum Tail Tank Mount Set!
BELL K1-Sport Helmet!
Schoenfeld West Coast Mufflers! 2-sets
2-FSR Mini Sprint Block Heaters!
2-CHALK STIX Torsion Bars!
AND More!! Don't Miss It!!
Must Be Present During the Drawing!!
SpeedMart Is Now The NorthWest Factory Kahne Dealer!!
Willie & Kole Kahne Will Be Making an Appearance At the Jan 31st Swap Meet to talk Shocks and New Products From Factory Kahne!!
Fk Will Be Introducing Their New Twin Tube Shock!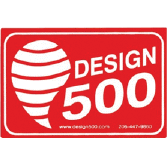 Design 500 Will Be Here!!
If Your looking For A custom Driving Suit,
Make sure To Come See Design 500
On Jan 31st At SpeedMart!!
Mike Long From Eagle Motorsports
Will Be At SpeedMarts Open House!! From Across
the Country, Mike long will be Here To talk about
Everything New From EMI!!!
Simpson RedLine Shoes