Deming Speedway - July 22, 2016
By: info@speedmartinc.com ~ 7/25/2016
July 22, 2016 at Deming Speedway
Shots2 Go Espresso 1200's went wingless with Jared Gundersen picking up the win after winning Clay Cup the week before.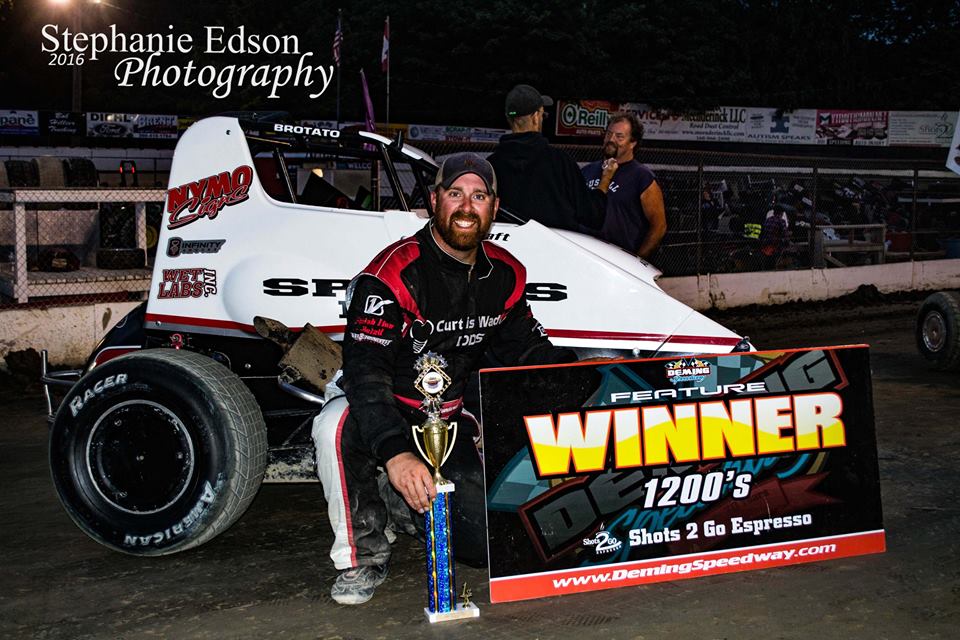 Nate Vaughn would finish second and Frosty Metcalfe came in third.
Heat winners were Nate Vaughn and Chance Crum (filling in for Brock Lemley). Quick times would be set by JJ Hickle and Dwayne Mackey.
Jared Peterson would pick up his first win in the SpeedMart/Hoosier 600 division of the 2016 season at Deming Speedway.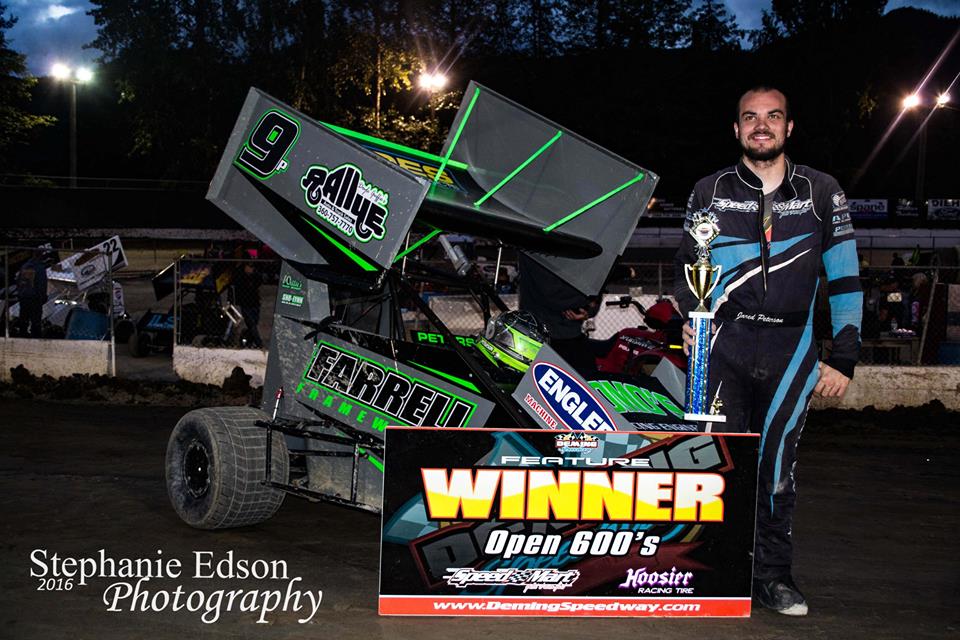 Chance Crum and Tanner Holm would finish second and third.
Jesse Schlotfeldt and Tanner Holm would take heat wins. Quick times were set by Kevin Wilkinson and Spencer Constance.
In the Mytrafficman.net 600 Restricted division, Jesse Schlotfeldt would pick up his fifth win of the season at Deming Speedway.
Kaden Holm finished second and Peyton Hagen came in third.
Heat winners were Allison Johnson and Bailey Sucich. Peyton Hagen and Jesse Schlotfeldt would set quick times.
Blaine Granberg would get his second win in a row in the Kasey Kahne Junior Sprints.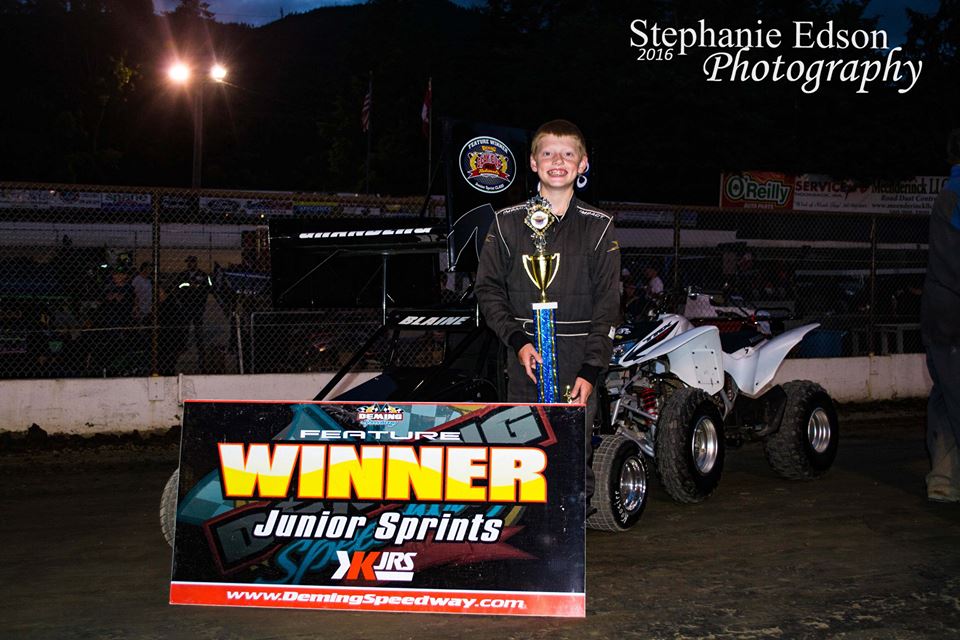 Parker Hadlock, piloting the Drake #22, would finish second and Dakota Drake, driving the Alex Gouy #3C, came in third.
Heats were won by Macie Logsdon and Haley Constance. Macie and Haley also set quick times.

---