Deming Speedway 6/10/16 - Micros @ Sunset 6/11/16
By: info@speedmartinc.com ~ 6/13/2016
Deming Speedway
June 10, 2016
Action packed night at Deming Speedway with familiar faces ending up in the winners circle.
In the SpeedMart/Hoosier 600 division Chance Crum would take the win after taking the first place position late in the race.
Coming in second (with his best finish thus far) would be Isaac Abernoth and taking third was Derek Torkelson.
Heat winners were Joe Constance, Isaac Abernoth and Chase Schmidt.
Quick times would go to Shaun Holtorf (Hammer #39K), Derek Torkelson and Chance Crum.
Make it two for Seth Hespe in the Shots2Go Espresso 1200 division.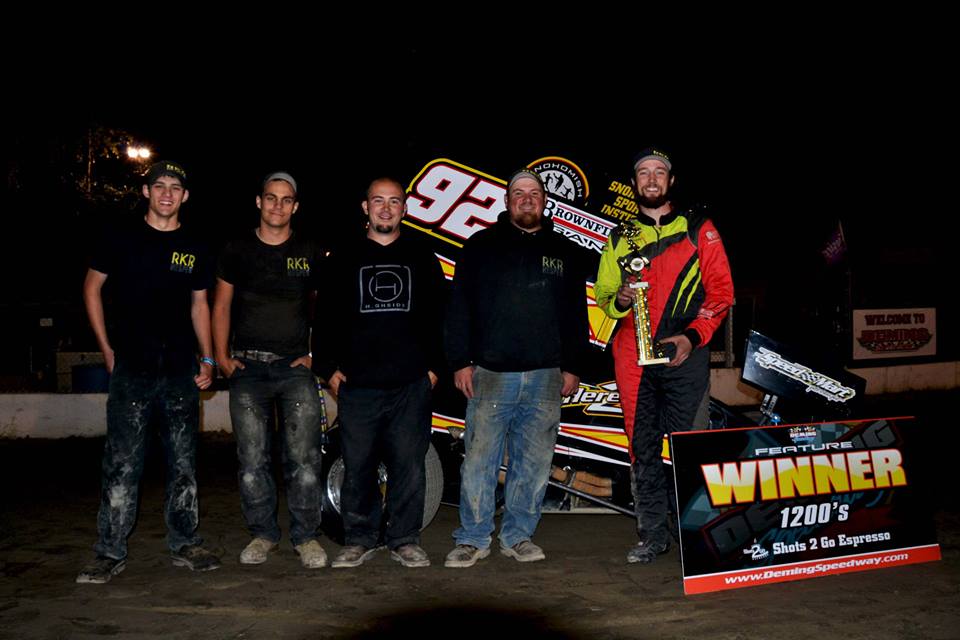 It would be Steven Hendrickson and Jared Gundersen coming in second and third.
Heats would be won by Chance Crum, driving the Lemley #10 and Steven Hendrickson.
Quick times would be set by Chance Crum and Jared Gundersen.
Colby Thornhill would take another win in the MyTrafficman.net 600 Restricted division.
Last weeks winner Kaden Holm took second and Allison Johnson, with her best finish thus far, came in third.
Heats were won by Tyler McLeod, Colby Thornhill and Tyson Lemley.
Quick times were set by Tatum Pospical, Jesse Schlotfeldt and Katie Turner.
Haley Constance would make another appearance in the winners circle in the Kasey Kahne Junior Sprint division.
Blaine Granberg finished second and Baker Fagerlie took third (his first podium finish of the year).
Heat winners were Alyssa Otis (her first), Blaine Granberg and Haley Constance.
Quick times were set by Chase Stuart, Peyton Drake and Haley Constance.
------------------------------------------------------------------------------------------------------------
On Saturday, June 11th, the Micro Sprints made another trek down to Sunset Speedway in Banks, Oregon.
Devon Borden would take his second win at Sunset Speedway in the 600 Open division.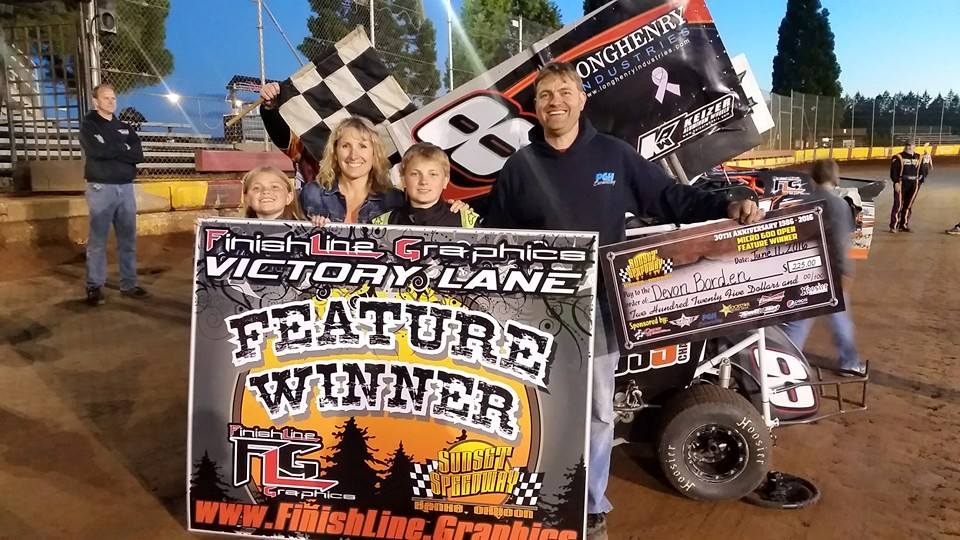 Lane Taylor would win in the 600 Restricted division.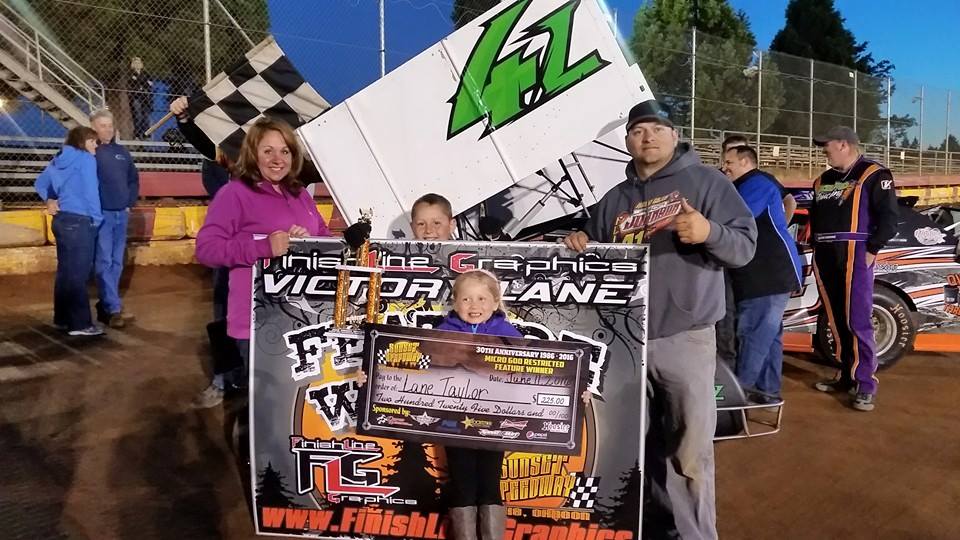 ---