Black Hills Mini Sprints
By: info@speedmartinc.com ~ 6/20/2016
Black Hills Mini Sprints
Mills hangs on to win in Newcastle his first Black Hills Mini Sprint Series feature win of the 2016 Season
On a night when track conditions were a challenge, Brandon Mills piloting his #22 hung on to pull out the win!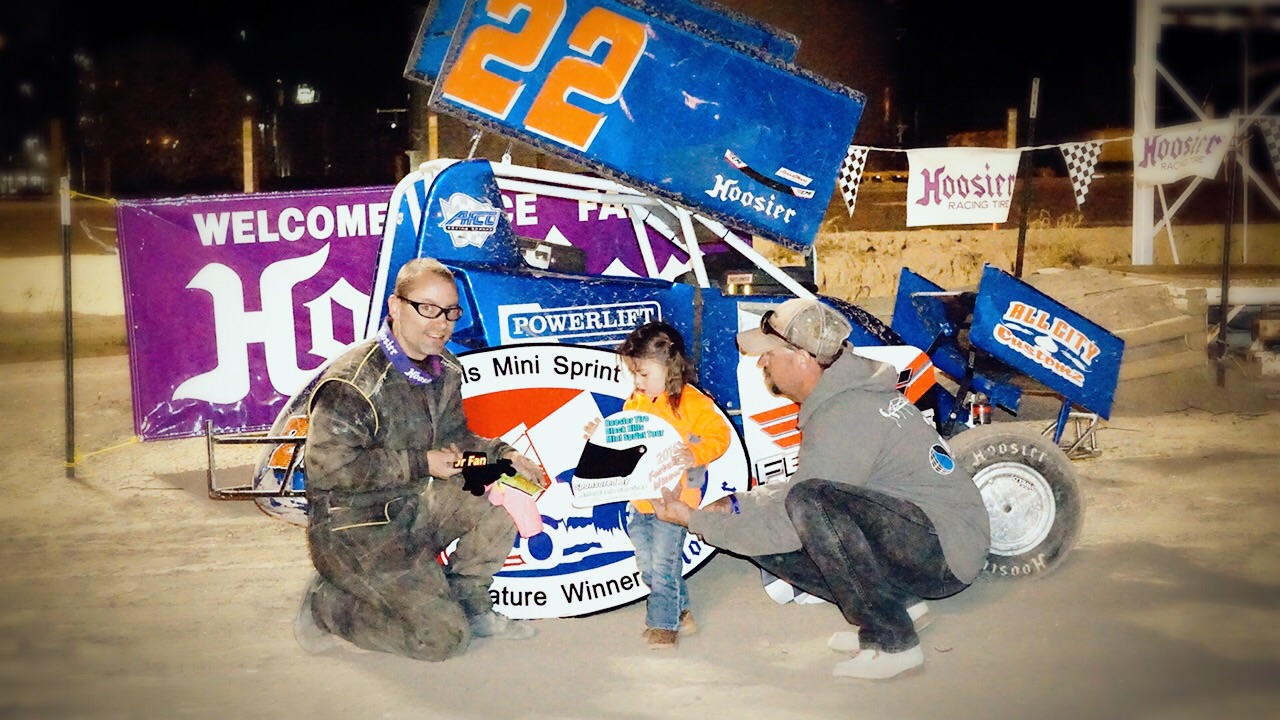 2. Logan Hershey 3. Don Taylor
SpeedMart Hard Charger Award went to Ron Fulk who started 20th and finished sixth.
Heat wins went to Jeff Wignall, Brandon Mills, Ryan Fulk and Zack Kostanseski.
Riley Fremont Tames Sturgis
Logan Hershey finished second and Jim Paisley took third.
SpeedMart Hard Charger Award was Logan Hershey as he started eighth and would finish second.
After the feature event the tour would go on to put on a show for the fans at Sturgis and would remove their wings for a 15 lap DASH FOR CASH !
When all was said and done it would be Don Taylor leading all 15 laps to take the win.

---