Deming Speedway Night #2 - 4/8/16
By: info@speedmartinc.com ~ 4/12/2016
Deming Speedway
April 8, 2016 - Night #2
It would be another successful night for the Clean Crawls, AirVan Moving, Joes Racing Products, SpeedMart and Keizer Wheels #83C, as Chance would lead every lap, dominating the SpeedMart/Hoosier 600 feature event. Kyle Mitchell would cross in second, while Dallas Melby finished third.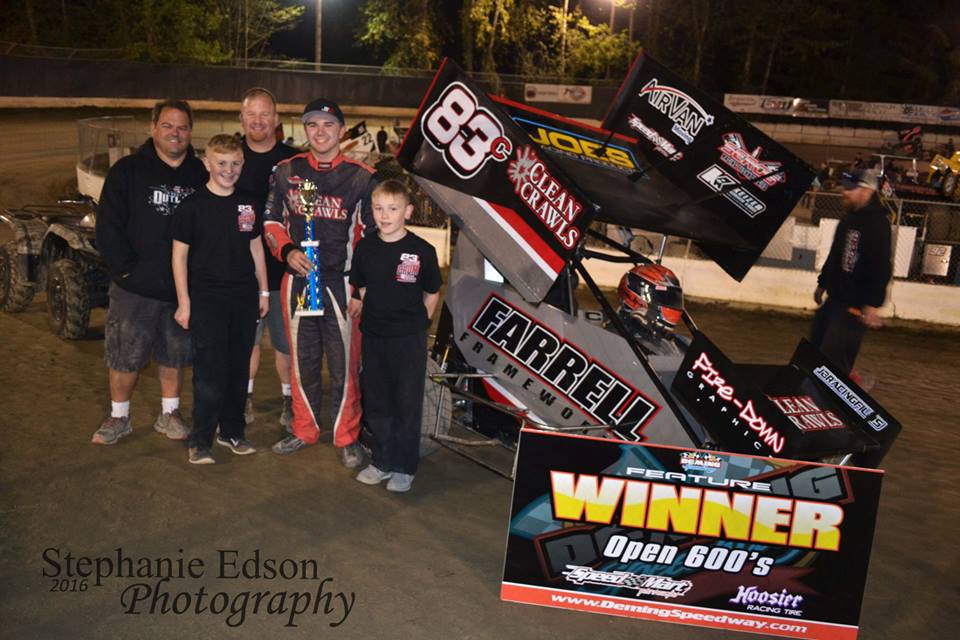 Kyle Mitchell, Dallas Melby and Derek Torkelson set quick times in the three qualifying sessions. Heat winners were Brock Lemley, Isaac Abernoth and Chance.
The Shots2 Go Espresso 1200's would see Brock Lemley, in his Henchcraft #10, dominate the feature event to get his first win of the season. Steven Hendrickson would take second and Jared Gundersen, who had been slated to start on the pole but had some issues and going into the pits, worked his way to third.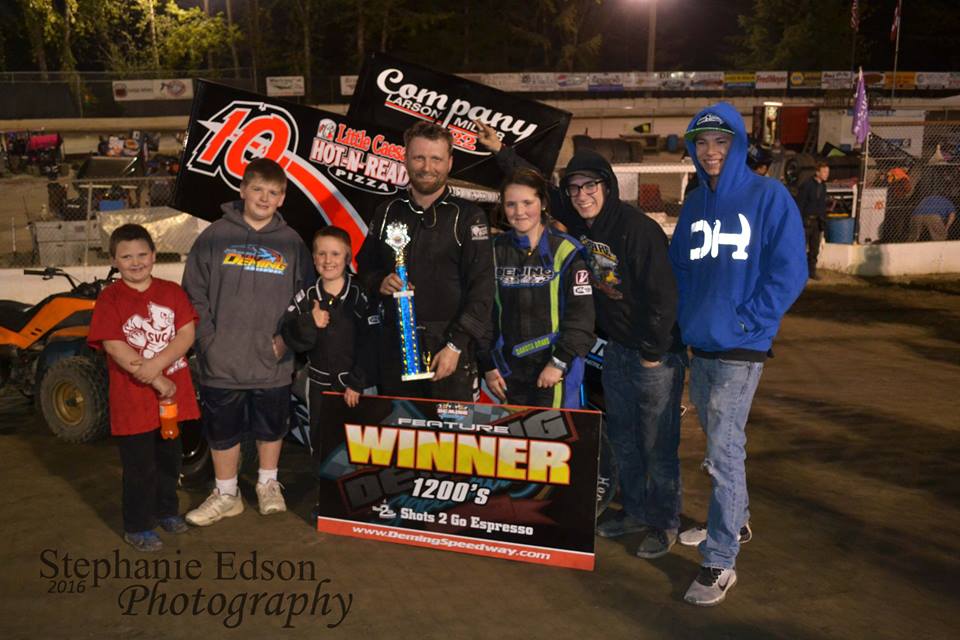 Top qualifiers in the qualifying sessions were Brock and Tyson Cross. Heat winners were Brock and Steven.
In the MyTrafficMan.net 600 Restricted feature even would see Colby Thornhill lead every lap in the caution plagued race, to get his first Deming Speedway win of the season. Jesse Schlotfeldt would take second and Bailey Sucich finished third.
Fastest times in the qualifying sessions were Peyton Hagen, Kaden Holm and Jesse Schlotfeldt. Heat race wins went to Tyson Lemley, Dakota Drake and Tatum Pospical.
The Kasey Kahne Juniors would see Alex Gouy take his #3C to the win in the feature event. Alex would start third and would pass front row starters Haley Constance and Baker Fagerlie to take the lead. Haley wouldn't let Alex venture too far, but wouldn't be able to get past him as he would go onto his win. Haley finished second and last weeks winner Macie Logsdon would take third.
Alex, Haley and Lane Taylor would be the fastest in the three qualifying sessions. Heat race winners were Alex, Chase Stuart and Lane.

---