Black Hills Mini Sprints/Cal Lightning Sprints
By: info@speedmartinc.com ~ 5/18/2016
Black Hills Mini Sprints--May 7th, 2016
"The Season opener for the Hoosier Tire Black Hills Mini Sprint Tour began in Newcastle, Wyoming and it was a day that started under the threat of rain . But the skies broke and the sun came out and made for an exciting start to a long awaited 2016 season. Ed Wagoner ( #51) a Newcastle driver set the pace from the very start winning his heat race convincingly and setting himself up to start on the pole for the A feature . Wagoner (#51) set the pace early in the A feature leading all 20 laps and winning the opener . The night was not without challenges as many drivers struggled to find a good setup, and accidents left many drivers out of the feature early . When the dust settled Wagoner(#51) lead the tour across the finish line, followed closely by Brandon Mills (#22) , Logan Hershey (#20), Don Taylor (#31), and last years points champion John Garrigan Jr (#95J) round out the top five . "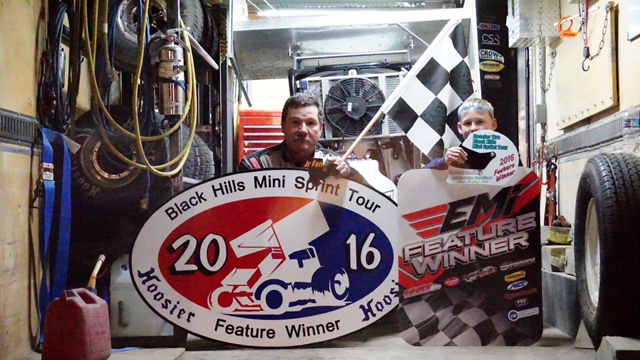 SpeedMart Hard Charger: Don Taylor (Tenth to Fourth)
Heat race winners were Ed Wagoner, Brandon Mills, Jason Robbins and Logan Hershey.
May 14th, 2016
"It was the second race of the season for the Tour at Sturgis and on a chilly night the racing was fast and furious , but just like the evening Fulk (#11f) was like ice and held off one of the Tours best Hershey (#20) to score his first feature win !"
Logan Hershey and Don Taylor followed in second and third.
SpeedMart Hard Charger: Riley Fremont
Heat wins went to Larry Reub, Tom Peterson, John Garrigan, Jr. and Don Taylor.
*information courtesy of www.badlandsminisprint.com
Cal Lightning Sprints
Pat Kelley would win his first ever Cal Lightning Sprint feature event as he would lead every single lap at the Ventura Raceway in Ventura, CA on May 14, 2016.
Pat would get a great jump on the start and would have a three car length lead by the end of the first lap while Jon Robertson and Darren Hillberg fought side by side for second.
As Kelley was cruising out front and Hillberg was comfortably in second, rookie Cody Nigh was busy trying to hold off Bruce Douglass for third. Douglass used a lapped car to set a pick and snatched the third spot from Nigh with five-laps to go.
Following Kelley would be Darren Hillberg in second and Bruce Douglass in third.
Other Winners:
April 30, 2016
Bakersfield Raceway - Bakersfield, CA
Charlie Cariccilo
Jeff Dyer - Bruce Douglass
April 16, 2016
Santa Maria Raceway - Santa Maria, CA
Alex Grigoreas
Craig Dillard - Cody Nigh
April 2, 2016
Ventura Raceway - Ventura, CA
Alex Grigoreas
Dan Hillberg- Pat Kelley
March 19, 2016
Bakersfield Speedway - Bakersfield, CA
Bobby Michnowicz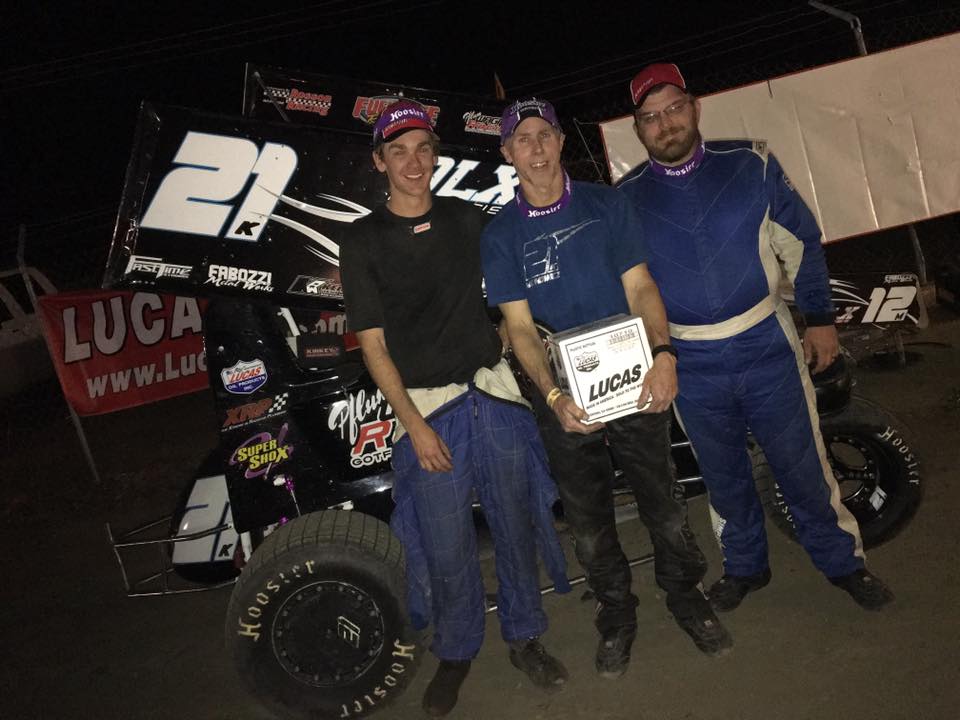 A.J. Bender - James Heling
March 5, 3016
Imperial Fairgrounds Raceway - El Centro, CA
Alex Grigoreas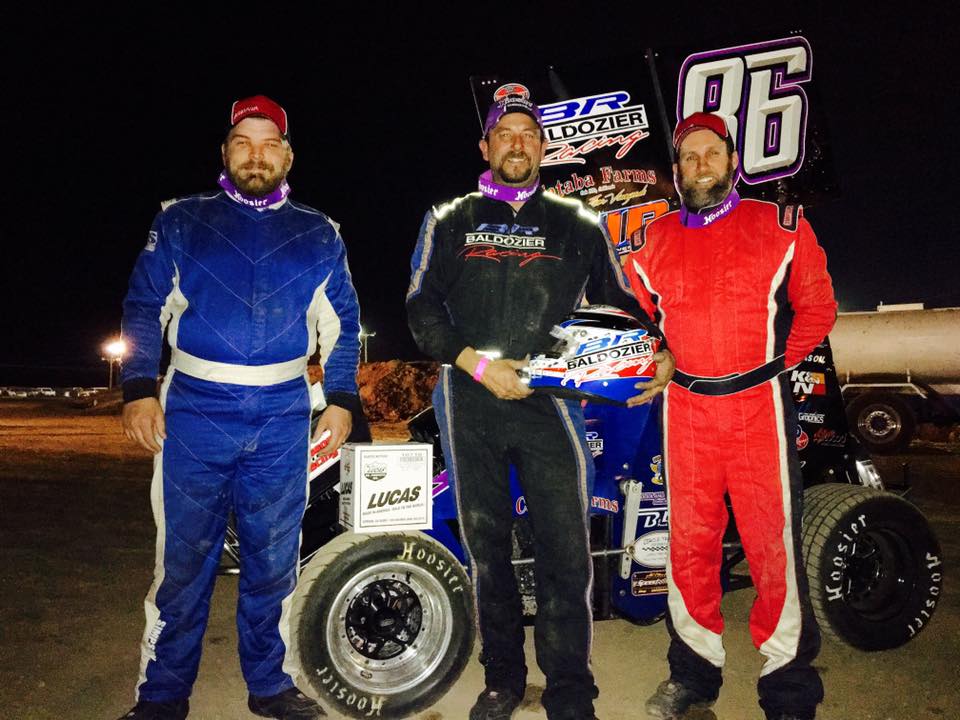 James Heling - Darren Hillberg
information courtesy of www.callightningsprints.com

---