Deming Speedway 5/13/16
By: info@speedmartinc.com ~ 5/17/2016
Lane Taylor would get his first win of 2016 in the Kasey Kahne Junior Sprints at Deming Speedway.
Lane would start on the inside of the second row behind front row starters Blaine Granberg and Drake Hadlock. Blaine would take to the lead with Lane right behind. On lap ten, Lane passed Blaine for the lead and would never look back, taking full control. Blaine would take the runner up spot and Haley Constance finished third, coming from her seventh starting spot.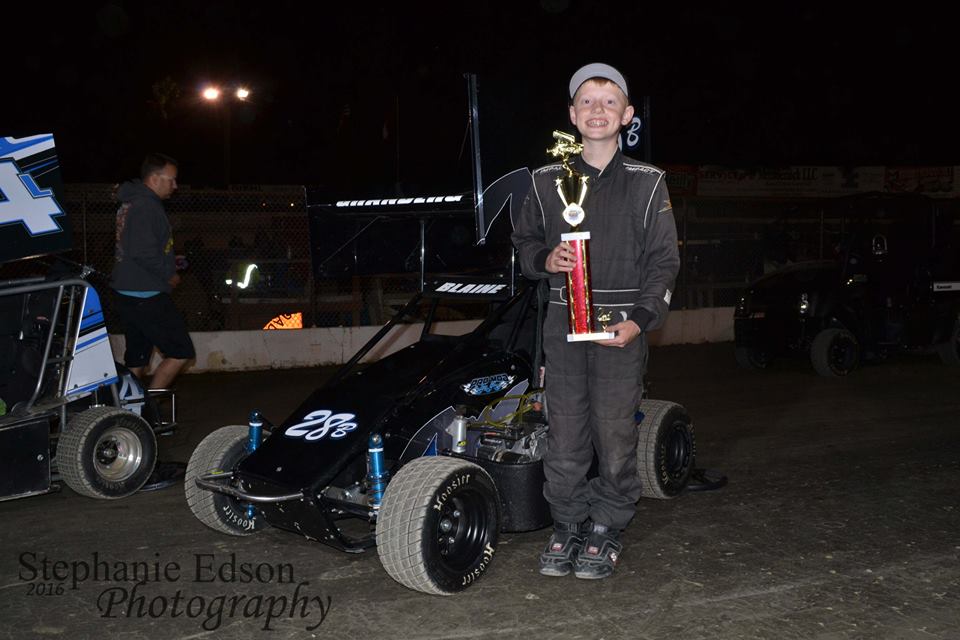 Quick times were Haley, Macie Logsdon and Baker Fagerlie. Heat race wins went to Haley, Alex Gouy and Baker. Seth Anderlini won the B.
Tristin Thomas would take the win in the Triple X Northwest Focus Midget Series feature event.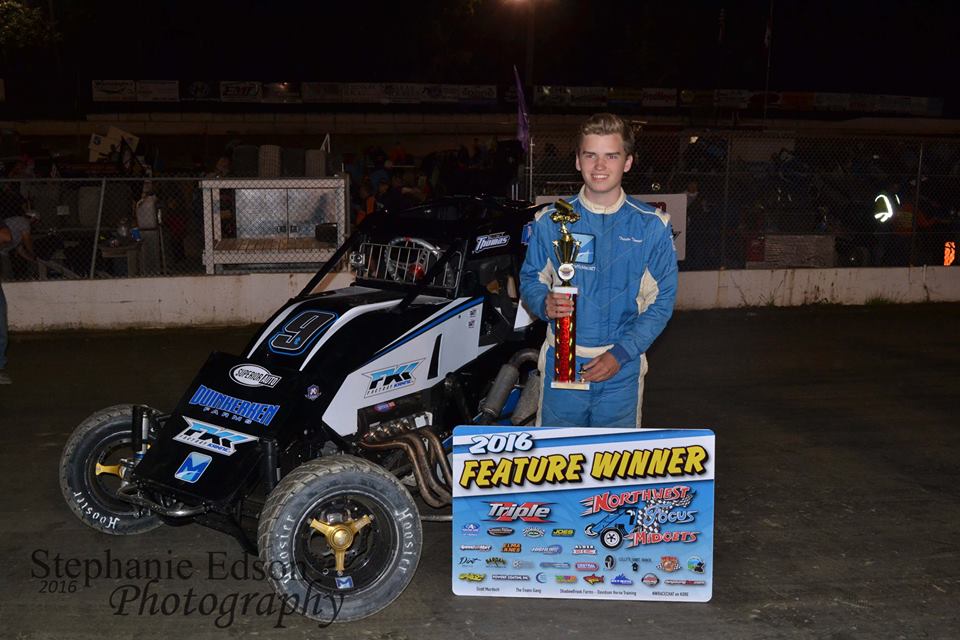 The feature would take two starts, but once it got started Tristin would go to the lead with co-front row starter Michael Hodel following behind. Ryan Cully would make his way from fifth to second as he would battle Eric Turner and Hodel for position. Eric would go out with a clutch issue moving Ryan to second. He would challenge Tristin on a couple of occasions, but wouldn't have enough to make the pass, he would take second. Michael would have his best finish so far taking third.
Quick times would go to Tristin and Michael Volbrecht. Heat wins went to Chance Crum and Jacob Brown.
SpeedMart Hard Charger would go to Kaleb Hart.
MyTrafficman.net 600 Restricted would see a first time winner as Tyler McLeod would take the win.
Tyler, in his first year in the restricted class, would lead the entire race. Colby Thornhill would give chase in second, reminding Tyler that he was there, but Tyler would keep his line and wouldn't let Colby get close enough. Kaden Holm would come from eighth to take third.
Quick times were Kaden, Katie Turner and Jesse Sclotfeldt. Dakota Drake, Parker Hadlock and Allison Johnson were heat winners.
Steven Hendrickson would get his first win of 2016 in the Shots2 Go Espresso 1200's.
Steven would pass Dwayne Mackey on lap nine for second and two laps later he would pass leader Clennon Holloway to take the lead and go on to the win.
Tyson Cross and Brock Lemley had quick times. Seth Hespe and Nate Vaughn were heat winners.
Brock Lemley would have to fend off Jared Peterson to capture his first win of 2016 in the SpeedMart/Hoosier 600 feature event.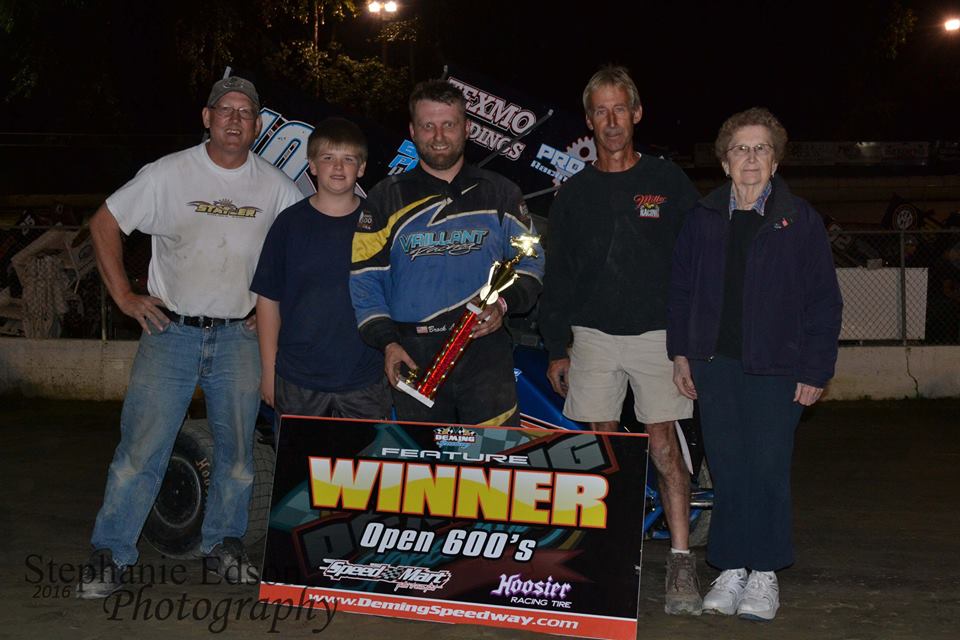 Brock would take to the lead early and lead all 25 laps to take the win. The race would be marred with yellows and reds, but wouldn't affect Brock. Jared finished second and Dallas Melby was third.
Quick times were Derek Torkelson, Isaac Abernoth and Chance Crum. Heat wins would go to Brock, Jesse Schlotfeldt and Liam Ryan.

---