ASCS Frontier Region - Southwest Region
By: info@speedmartinc.com ~ 6/9/2016
ASCS Frontier Region
Gillette Thunder Speedway – Gillette, WY
Saturday, June 4, 2016
Trever Kirkland wheeled his #37 to Victory Lane for the first time in 2016, and second time overall, with the Brodix ASCS Frontier Region as he would take the win at the Gillette Thunder Speedway in Gillette, WY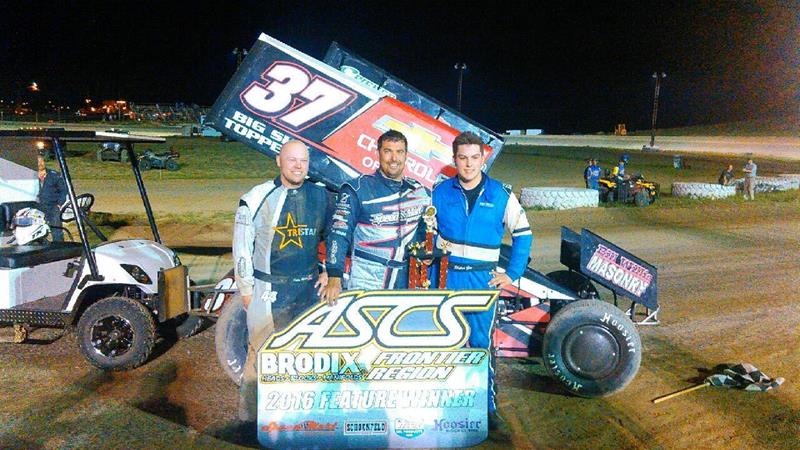 Starting third Trever would give chase to the #2JR of Kelly Miller, who would lead the first handfult of laps, then Friday night's winner, Skylar Gee, would take over the race lead. Working the extreme top side and just past the race's halfway point, Kirkland raced to the top spot and never looked back.
Skylar Gee would take the second spot and Kelly Miller would finish third.
Heats would go to Ryan Parks, Trever Kirkland and Skylar Gee.
Gallatin Speedway – Belgrade, Mont.
Friday, June 3, 2016
As the 22nd winner with the Brodix ASCS Frontier Region Skylar Gee would take the lead entering the third turn on Lap 16. He would take the top spot away from the #37 of Trever Kirkland, who would ended up taking the runner-up spot. After having issues in the heat race that would result in Joe Ramaker having to pull off, he would take his #98 from 21st to a third place finish.
Heats were won by Trever Kirkland, Bryan Gossel and DJ Brink.
Qualifier race winners were DJ Brink and Bryan Gossel.
ASCS Southwest Region
Arizona Speedway – Queen Creek, Ariz.
Saturday, June 4, 2016
Ending a dry spell of winless races, Rick Ziehl put his #20Z back in Victory Lane for the 27th time with the Carlyle Tools ASCS Southwest Region at the Arizona Speedway in Queen Creek, Ariz.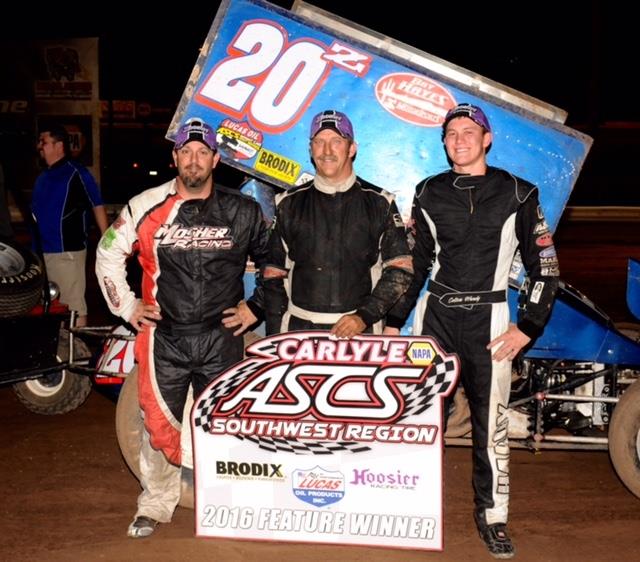 Colton Hardy would follow in second and James Mosher came in third.
Heat winners were Bob Ream, Jr., Alex Pettas and Casey Buckman.

---